Rivertrees Country Inn is Set in Northern Tanzania just outside the bustling safari town of Arusha, Rivertrees Country Inn looks out toward Mt Kilimanjaro. Rivertrees Country Inn is conveniently situated in the heart of northern Tanzania's popular safari circuit.
The inn is a charming country estate that was once an old coffee farm, and still retains the nostalgic air of a well-loved homestead. Sprawling ten acres of fertile greenery, the grounds are a natural extension of Mt Meru's sloping foothills, and offer a sanctuary for the birds and wildlife indigenous to the area.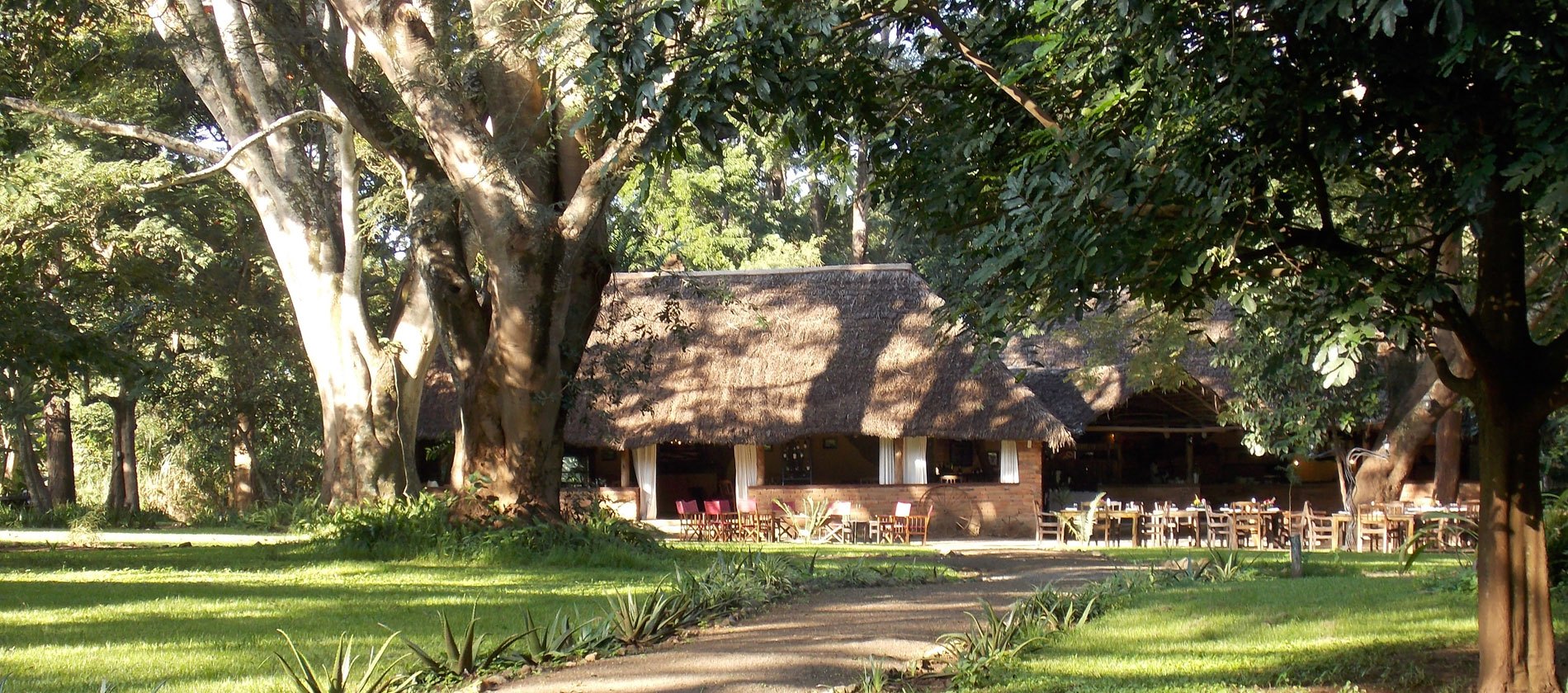 Accommodation and Meals
Elegantly rustic cottages are dotted along the river and in thickets of tall trees, while lush lawns and birdsong make for a peaceful and picturesque setting. Set in the heart of an area rich in nature reserves, montane forests and vibrant village culture, the scope for exploration is endless. Each cottage was designed with individual thought and care, and furnished with unique attention. The inn's design makes the most of the riverine nooks and bends, and clearings in leafy groves, to grant each dwelling its own sense of privacy and peace.
The restaurant at  Rivertrees Country Inn  concocts tasty meals of garden-fresh ingredients and old family recipes, as well as oven-fired pizzas and the best of the region's locally grown coffees. Delicious candle-lit dinners are served by the warmth of the fireplace, or under the stars and the watchful eyes of resident owls.
Activities:
Rivertrees Country Inn   is immersed in the natural beauties indigenous to Northern Tanzania, and there is never any shortage of exploring to do. Opt for Arusha National Park and the foothills of Mt Meru a mere 15 minutes away, or spend an afternoon canoeing on Duluti's spectacular crater lake. A cycle through the colourful bustle of the village and past smallholder coffee projects offers insight into local life.
---
---
Whether you are planning to travel as an individual, couples, a group or family; we invite you to have your personalised itinerary or holiday designed and planned in detail by our travel and safari professionals. Call +254722433910 
Social Share