Sarara is one of Kenya's ultimate luxury tented camps, Sarara is located within the lands of the Namunyak Wildlife Conversation Trust.  An area of approximately 850,000 acres which lies folded around the southern corner of the fabled Mathews Mountain Range of northern Kenya.  This is home of the proud Samburu tribes people, a group of semi-nomadic pastoralists who have long shown tolerance for the wildlife that co-exists alongside their cattle. Sarara camp has an infinity pool up on the cliff overlooking the animals below.
Sarara Camp is powered by solar energy generated by several sets of solar panels. Fresh food is kept, not in a refrigerator, but in a specially designed charcoal store. Twice a day the charcoal is soaked with water and evaporation keeps food at cellar temperatures. A visit to Sarara is a chance to experience a wilderness like no other in Africa.
Accommodation and Meals
Sarara Camp has six en-suite luxury tents, each positioned to maximise the stunning views of the Mathews Range of mountains and the animal watering hole. (6 tents Luxury style tents in a remote pristine area of natural beauty) Each tent is spacious with high ceilings and plenty of cupboard space, electric lighting, flush loo and 24-hour hot and cold running water and an outdoor shower.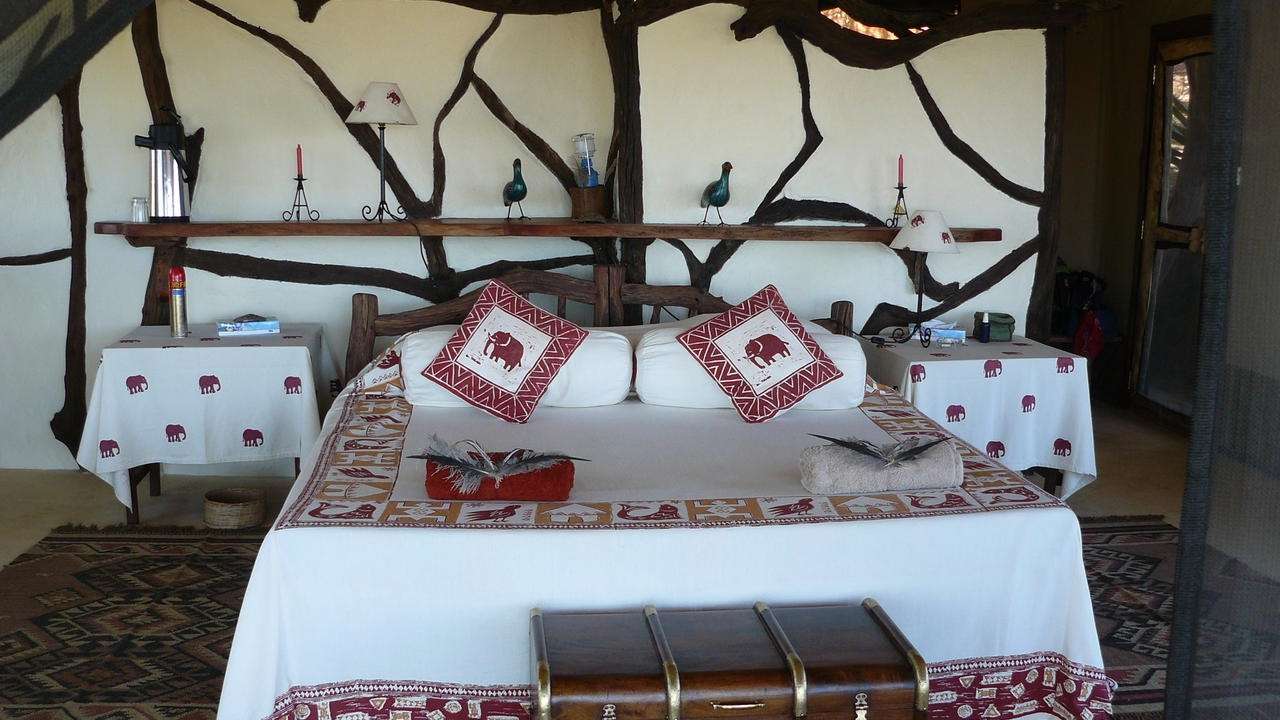 Dining: Meals eaten together under the stars or in the comfortable mess area
What's the difference: Set in the most unique location only reachable by private charter – singing wells, camels, leopards galore and exploring totally uncharted territory on foot. Amazing.
Game Drives & Walks
Singing Wells
The Hide watering hole
Extended Walking Safaris with Camels
Cultural visits
Bush breakfasts & lunches
Sundowners
Horizon swimming pool
Best for Adventure, Eco/ethical tourism, Honeymoon, Off the beaten track
The Namunyak Trust and Sarara camp  are community-run efforts that have been successful guardians of the land and wildlife for decades.
One highlight is watching the Samburu as they chant while watering their cattle every morning at the Singing Wells. Guests can also visit the Reteti Elephant Sanctuary which rescues and re-releases orphaned elephant calves while training and employing local community members in their care.
---
Social Share